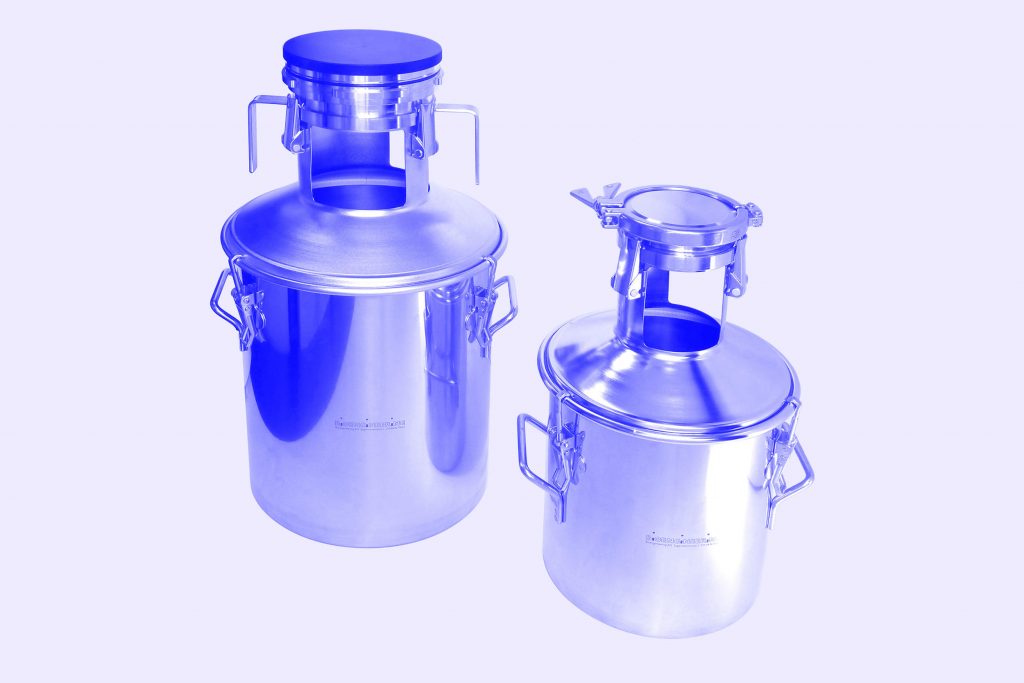 Adding powder to a clean reactor, that was always a challange. Not anymore as there is the Cup Hermann, the easy to use dust free power dosing tool.
Applications
Biotech: Enables dust-free infeed of nutrients for media preparation in bioreactors.
Pharmacy: For creating buffers in a mixing tank.
Food: For the transfer of spices or auxiliary materials.
Cosmetics: For manufacture of powder, cream and lotion formulations.
Industry: For dust reduction in ink/printing, chemical processes, ceramics, metal powders.
Features
Manual, non-aseptic powder transfer with no dust formation.
Easy to use: Fill powder into bag, then seal off bag; flange Cup Hermann to vessel, remove bottom part of vessel, open bag and empty.
By flange-connecting to an existing filler neck on the reactor, a safe and sealed system is created.
Powder can be safely stored and transported in the metal vessel.
More user-friendly and cost-effective than aseptic powder transfer systems.
Easy and convenient to operate.
Safe handling of biologically active or toxic substances.
Technical details
Vessel material: Stainless steel.
Two sizes available: 10 and 20 liters capacity.
Connections: Tri Clamp with nominal widths from 3.5″ or 5″ or Bayonet with nominal widths DN 95 or DN 150
For pressurized or pressure-free vessels.
If you want more information please contact us for information or a (budget)quotation.
More detailed information and the latest downloads can be found at the Bioengineering website https://bioengineering.ch/components/powder-dosing/cup-herman