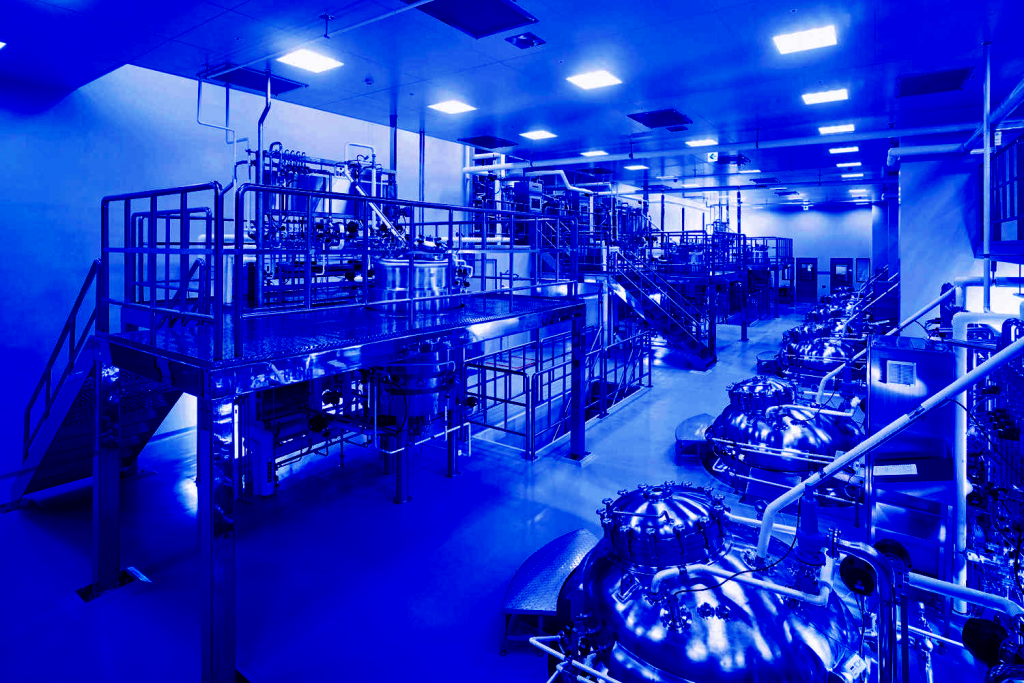 For more than 45 years BioEngineering is designing, building, installing and validating GMP production plants.
The following units can be included in the design or delivered as stand alone delivery to complete or extend your existing plant.
Fermentors
Bioreactors
Continuous sterilization
Killtank
Media / buffer preparation
Media / buffer holdingtank
filter stations
formulation vessels
CIP systems
BioEngineering is always willing to support you in your needs to realize the optimal production plant for your product. The plants team of BioEngineering can support you in realizing your plant. In order to optimize our experience we are available from the first idea to develop your plant together all the way through all years of reliable production. TSNS-biotech is your Benelux partner in realizing your plant.
The fermentor or bioreactor is the core of the biotechnological production. Various culture media and metering agents must be fed aseptically into the reactor during cultivation. After cultivation, the product must be harvested, the bio-waste inactivated and all vessels and lines must be cleaned. The product is then concentrated, purified and formulated.
Apart from bioreactors and fermentors, Bioengineering also supplies concepts for the manufacture and storage of media, for continuous sterilization, sterile filtration, CIP, formulation and inactivation, including liquid transfer and control of the relevant steps.
Bioengineering plans, designs, develops, constructs and validates the upstream equipment of biotechnological and pharmaceutical plants, and thus realizes the ideas of customers and meets their process requirements.
Your request is our command, which is why we build plants and systems tailored to the intended use of your process and products, while – economically and safely – employing innovative components, even for the most demanding processes.
If you want more information please contact us for information or a (budget)quotation.
More detailed information and the latest downloads can be found at the Bioengineering website https://bioengineering.ch/plants