The BioEngineering KLF is a high quality Swiss manufacutered modular InSitu sterizable labscale bioreactor / fermentor. Your KLF is configurable for Microbial or cell culture processes.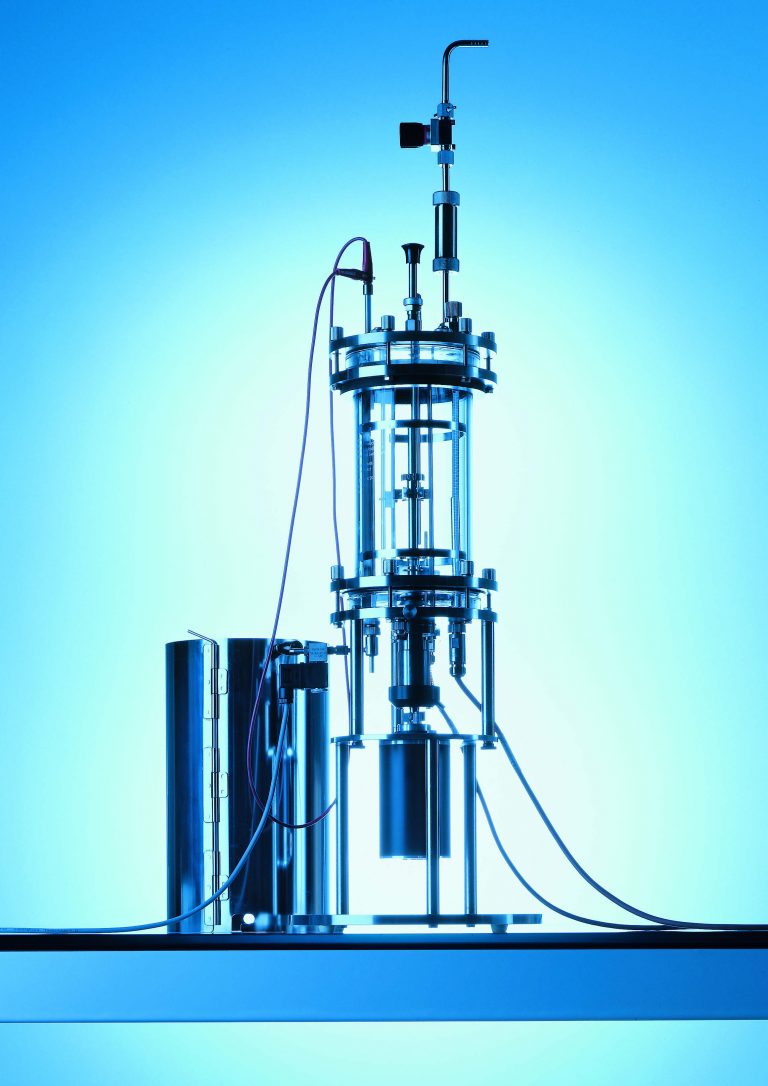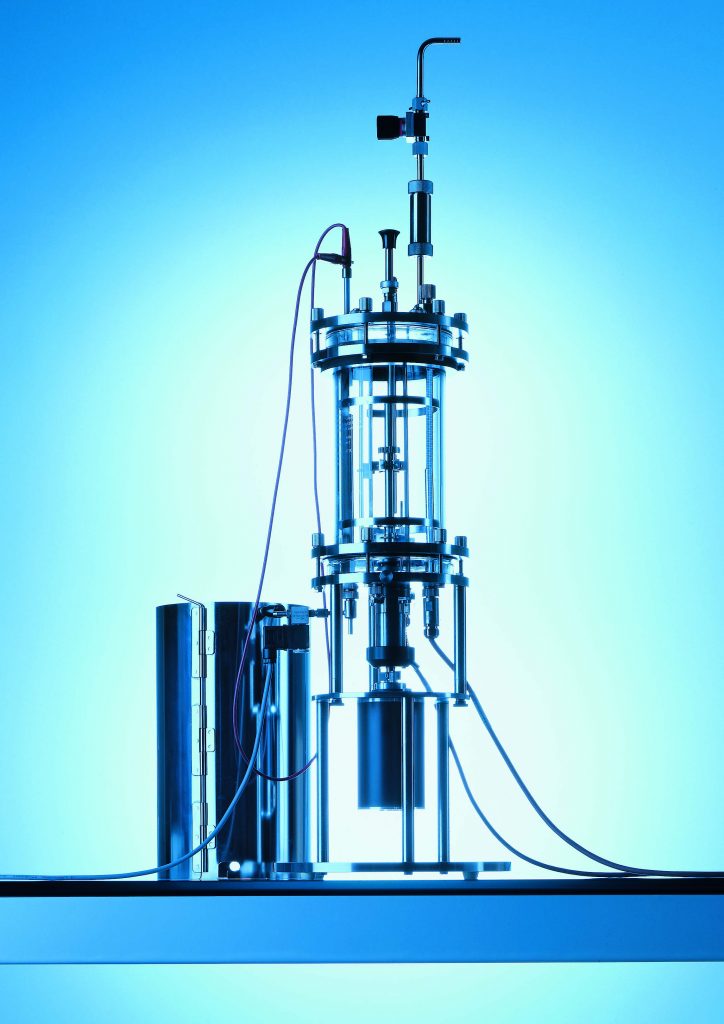 What sets the KLF apart from other systems is it's extreme high oxygen transfer rates, it's scale up and down capacity, the posibilities to use 3rd party sensors and probes and ofcourse the In Situ sterilization.
The KLF always comes with BioScada controlsoftware. Biosacda registers all activities and can produce an automated report for each batch.
Technical details
Processing capacity: 1.6 / 2.0 / 2.5 liters
Vessel: Glass or stainless steel
Drive: Bottom drive with axial face seal or magnetic clutch
Stirrers: Rushton, propeller stirrers, pitched-blade stirrers
Ventilation: Venting pipe, ring sparger, sinter sparger, bubble-free gassing
Temperature control: Electrical heating & cooling fingers
Measurement and control technology: Speed, temperature, pH, pO2, antifoam/level, redox, OD, weight, exhaust analysis, numerous interfaces and regulators
Gas modules: Up to 6 individual gassing lines with pulsed valves or mass-flow controllers
Pump modules: Up to 6 pumps integrated in the control unit and one external pump
BioSCADA: Sophisticated control and visualization software including data collection
Configuration: Up to 6 bioreactors controllable with a single control unit
If you want more information please contact us for information or a (budget)quotation.
For more detailed information and the latest downloads go to the Bioengineering website https://bioengineering.ch/lab-pilot/klf/